File a Claim With
Cimarron Insurance
WORKERS COMPENSATION CLAIMS ONLY
To ensure that an injured employee receives the care they need and their workers' compensation claim is managed in a professional manner, it is imperative that claims be reported in the first 24 hours. The information on this page is designed to assist you with the process.
ALL WORK INJURIES MUST CALL OUR MEDCOR TRIAGE NURSE AT 833-359-0188
When an employee is injured, follow instructions prescribed by Medcor. Provider Search can be found on our website and as directed by our Medcor Triage Nurse.
Provide employee reporting forms required for your state.
Employee should sign forms as required.
Employer should file forms as required and comply fully with your duties as described in part four of your workers compensation policy.
All injury forms are available via our website: www.cimarronins.com under File a Claim. Employer must file even if the employee prefers not to see a physician.
Reporting instructions
Cimarron Insurance encourages the employer to report any injury within 24 hours.
As an employer, the law requires that you report an employee injury within five days of notification. Failure to do so could result in a fine and possible policy cancellation.
Timely reporting will facilitate employee wellness.
All injury forms are available via our website: www.cimarronins.com under File a Claim.
To ensure accuracy in completing forms, employers are encouraged to call for assistance.
You will be greeted on the telephone by a Claims Representative who will assist in completing the
Report of Injury form for your state.
The questions are designed to gather key information to begin the claim reporting process. Employers please note: The filing of reporting forms is not an admission of employer liability. Report objective information as it was reported to you. Subjective opinions can be reported in a separate coversheet.
If you are unsure as to what to do or need guidance, we encourage you to call Gallagher Bassett at (855) 715-2039 and ask to speak with a claims professional.
For Questions Contact Claims Administration - NOTE: PLEASE USE THE CONTACT INFORMATION BELOW ONLY FOR CLAIMS DATED 9/1/23 OR LATER.
Cimarron Insurance 040264 c/o Gallagher Bassett
P.O. Box 2934
Clinton, IA 52733-2934

How to Report a Mile Auto Insurance Claim
By Phone: 888-645-3001, Option 2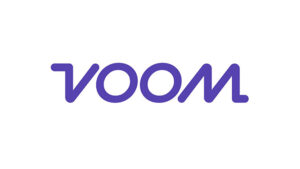 How to Report a VOOM Insurance Claim
By Phone: 800-537-8023
By E-Mail: claims@tritonclaims.com
How to Report a Suncoast Auto Claim
By Phone: 866-601-4726
How to Report a Roadmasters Commercial Auto Claim
By Phone: 888-633-1718
How to Report a Workers Compensation Claim
By Phone: 833-359-0188
By fax: 866-668-7780
File Online:        Report a Claim
Claim Resources
Provider lookup:  Find a Provider
Physicians, Hospital, Ambulatory Facilities and Ancillary Providers
Claims Forms by State: Claims Forms